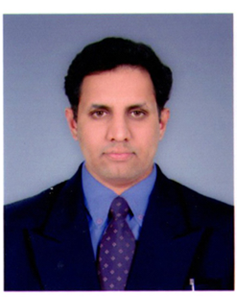 Mr. Prasanna Deshmukh is the founder and Chairman of Utopia Group companies and has extensive experience in the technology based industry. A first generation entrepreneur, Mr. Deshmukh has active interest in research related to next generation technologies. Under his leadership, the group has filed 26 patent applications for new technologies, at national and international level.
In 1997, he set up the first company in the group, Utopia Automaton And Control, Introducing Genset controllers in India. Subsequently, Utopia became parallel name for Genset controller with more than half million controllers in market. With his tremendous experience and expertise, Mr. Deshmukh has established a variety of industries by innovative ideas. In due course, he set up Utopia Optovision for pharmaceutical machine vision equipment's manufacturing, Utopia Energy for electric vehicles manufacturing, Utopia Power for lithium ion battery manufacturing, Utopia Membrane for water and waste water technologies, Utopia Green trans for electric vehicle for public transport (PPP) project and Utopia Solar Solution for solar energy. Even when and at present seing up manufacturing plant in China and Europe by Indian was yet to be known as such, Mr. Deshmukh established companies in China and Europe with target of local market potential for Utopias high end technology products.
In recent time, he has accomplished a number of prestigious projects, including introduction of India's first Pure Electric Bus at Bangalore in 2014, India's first and world's largest public private partnership (PPP) project of pure electric city buses, executed world's largest order of Track‐n‐Trace solution for pharmaceuticals industry and achieved major breakthrough in long life lithium ion battery technology development in India. He has filed more than 15 patents in the area of long‐life lithium ion battery technology and electric vehicles. Currently, His main business interests are in electric vehicle, lithium ion battery technology, alternative fuels, and next generation pharmaceutical industry solutions.
He is an advocate of collective growth with spiritual and fundamental awareness of the human existence. He is a believer of win‐win with collaborative work for advancing knowledge and join hands with technology leaders in the field of industry, from research institute as well as industry pioneers, not only from India but all over the world including USA, Japan, Korea, Europe, Singapore, etc.
With more than 20 years of experience in engineering and technology and his commitment to technology development extends beyond business. He believes that the inspiration, encouragement and seeking knowledge, can make ordinary people can achieve extraordinary results.
Mr. Prasanna Deshmukh has honored by numerous awards and recognition's, including Government of India's (Ministry of Finance) award of outstanding contribution (2005‐06), Successful Businessman award (2007), Rotary clubs Business service award (2014) and Atal Foundation's Samaj Gaurava Award (2016). Mr. Deshmukh dedicated commitment to society has made an inedible mark on the lives of many. He is working towards environmental sustain ability through technology. Mr. Deshmukh holds bachelor's degree in Electronics engineering. He lives in Maharashtra, India.